26. september 2022
SEALED AIR LAUNCHES THREE NEW RECYCLED CONTENT INFLATABLE FILMS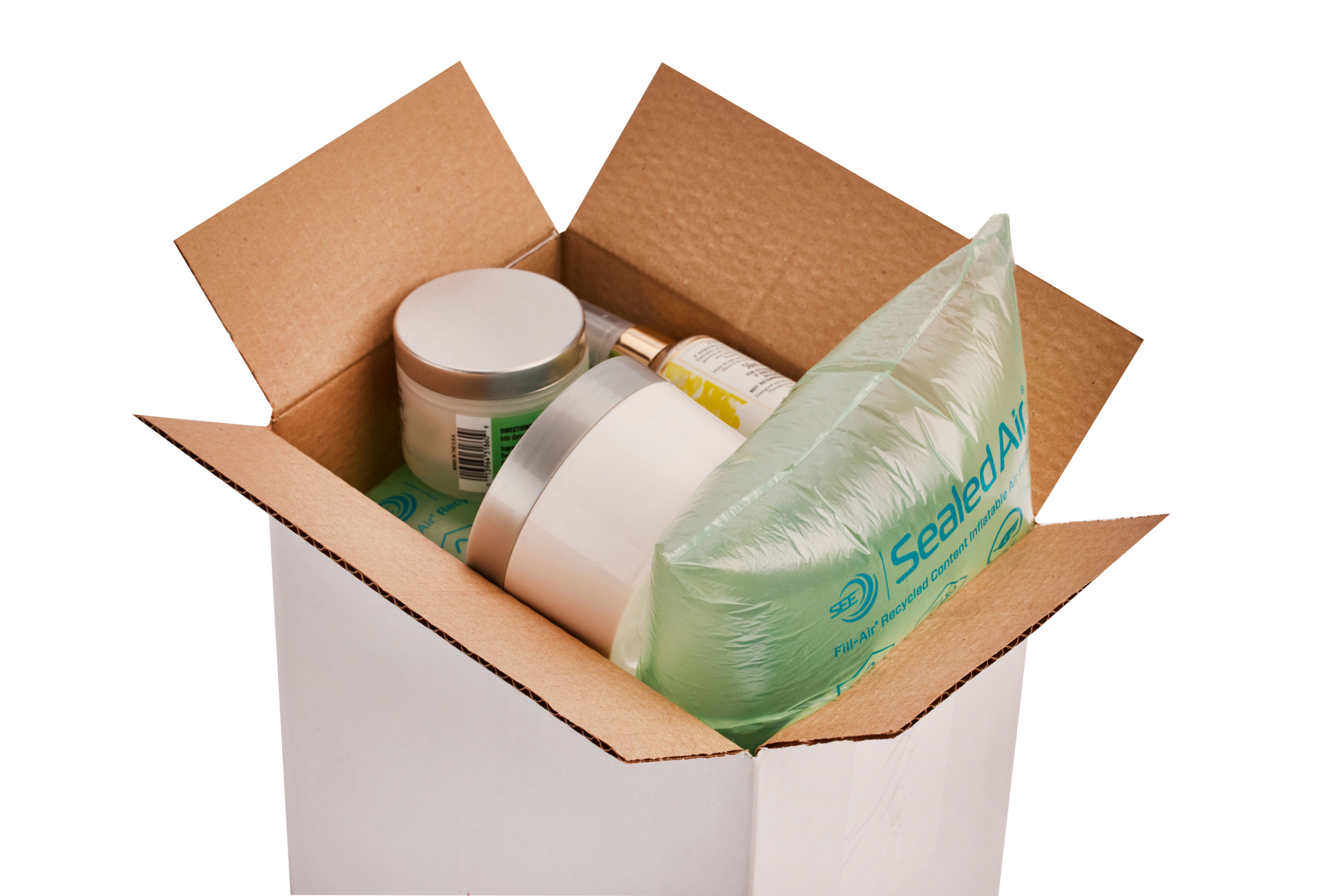 Sealed Air has developed a range of new BUBBLE WRAP® brand protective packaging solutions that use recycled content to help companies achieve their sustainability goals.
Three new inflatable films have been launched, which utilise 30% or 50% recycled plastic waste, to support companies in meeting growing demand for more environmentally-responsible packaging.
BUBBLE WRAP® brand AirCap® LRT and BUBBLE WRAP® IB Recycled Content Films, are both made using a minimum of 30% recycled plastic. These barrier-sealed bubble solutions provide extremely strong and durable, lightweight cushioning and wrapping. BUBBLE WRAP® brand AirCap® LRT is provided in ready-inflated rolls, whilst Bubble Wrap® IB Recycled Content Films can be quickly inflated on site and on demand by operators. Both films are available in a range of bubble sizes to meet various cushioning and wrapping needs.
Alongside these two new innovations, the new BUBBLE WRAP® brand Fill-Air Extreme Efficiency® Recycled Content Films are made using a minimum of 50% recycled plastic. This includes 30% third-party certified material collected from post-consumer waste and 20% Post Industrial Recycled content (PIR). This void fill packaging features an ultra-thin (12.7 micron) film to reduce material usage, whilst optimising retention of air to provide longer-lasting protection and reusability. The films are inflated on demand, with a range of void fill cushion sizes available to suit packaging needs.