3. maj 2023
Sealed Air Announces New Corporate Brand SEE®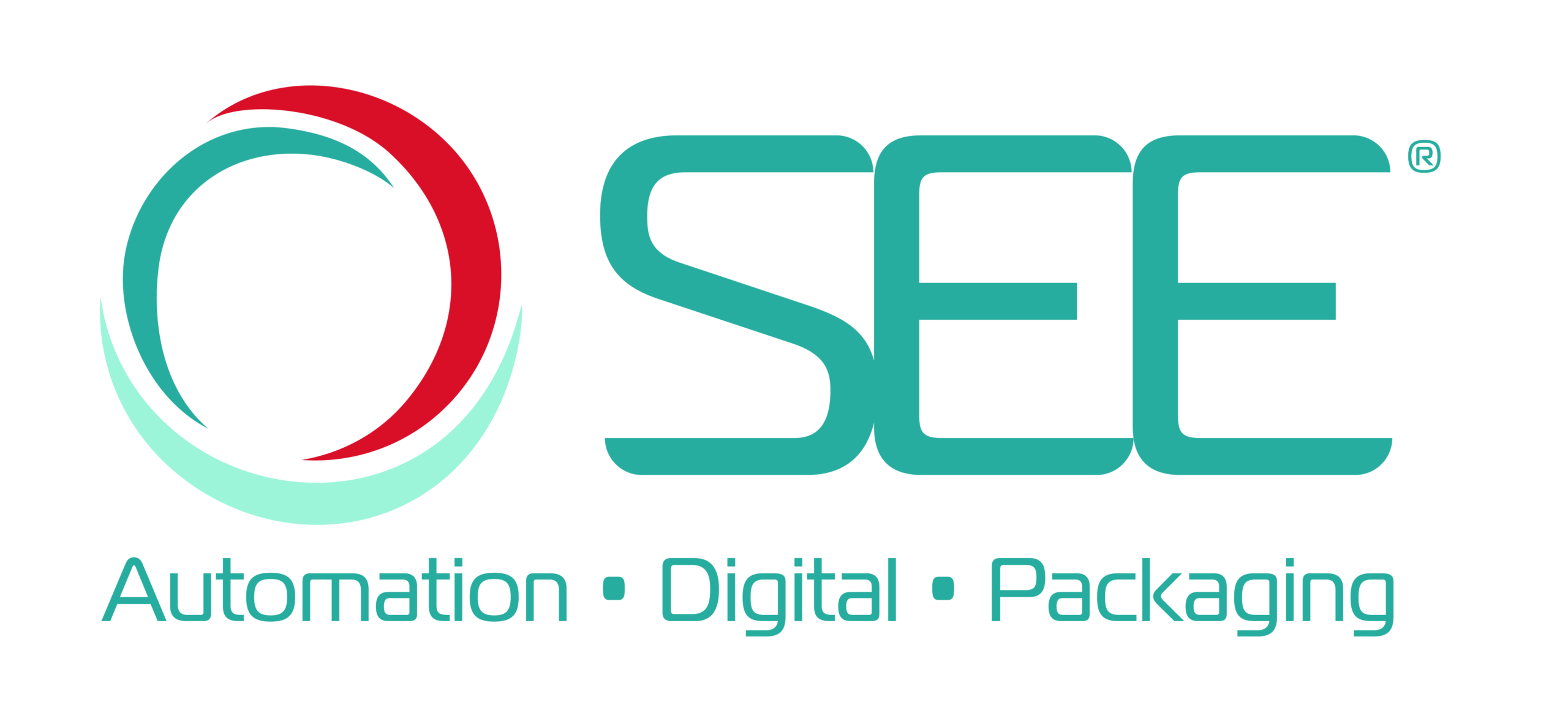 New corporate brand and logo set the next stage in reinventing the company to shape the future of packaging 
CHARLOTTE, N.C., May 2, 2023 — Sealed Air Corporation (NYSE: SEE) today announced it has officially changed its corporate brand to SEE®, taking the next step in reinventing the company.
Sealed Air has evolved its corporate and iconic brands to SEE, showcasing a market-driven, customer-first, solutions company. SEE partners with customers to deliver packaging solutions integrating Automation, Digital and Sustainability, creating significant value for their businesses.
SEE's growth and earnings performance has significantly increased over the last five years built on the SEE Operating Model and executed by the SEE Operating Engine and SEE Operational Excellence.
Commenting on SEE's corporate rebrand, Ted Doheny, President and CEO said:
"We are relentlessly reinventing SEE from product driven to a world-class, market-led company powered by automation, digital and sustainable packaging solutions."
"SEE is making the future of packaging real and we expect this to enhance our valuation."
SEE supplies packaging for more than 30 billion products globally each year. SEE's new corporate brand represents the power of its brands and solutions that include equipment, services and materials. The company has grown and evolved beyond what it once was, and the new corporate brand and logo are a direct reflection of that transformation. SEE is continuously redefining what packaging does and can do by integrating automation, digital and sustainability into solutions that exceed the needs of its customers.
Automation: SEE enables customers to unlock productivity and savings by designing, manufacturing, sourcing and delivering automated packaging solutions with paybacks shorter than 3 years. The company is on a path to more than double its automation portfolio by 2027.
Digital: SEE's digital printing and online value-added services empower brand owners to improve business performance and operational efficiency. The company expects over 80% of its sales to be transacted digitally by 2027. SEE's solutions reach consumers through engaging and cost-effective digital designs and content.
Sustainability: SEE continuously brings customers new, innovative materials and applications that reduce waste, extend shelf-life, increase protection, enable circularity and reduce carbon impacts of products and packaging.  Nearly 20% of its materials portfolio comes from recycled or renewable sources. SEE's Net Positive Circular Ecosystem makes sustainability affordable for customers by lowering their total cost through automation, digital and innovative packaging solutions.
SEE's new logo is a visual representation of the next stage in reinventing the company. The three crescents that make up the circle represent automation, digital and packaging with the full circle representing SEE's purposeful commitment to sustainability and circularity in everything we do.
"We are excited to become SEE," said Ted Doheny, SEE's President & CEO. "We are solving our customers' critical packaging challenges to make our world better than we find it."
From the History of Sealed Air to the Future of SEE
SEE (under its former trade name "Sealed Air") began in 1960 after an idea for insulated bubble wallpaper morphed into the iconic BUBBLE WRAP® packaging brand. In 1998 the company acquired Cryovac, establishing new leadership in food packaging. The company has grown into a global organization that provides essential packaging solutions to a vast array of industries including food, fluids & liquids and e-commerce.
Over the past five years, the company has made strategic acquisitions that accelerated the reinvention of the company, including the acquisition of APS (automated packaging systems), Foxpak (digital printing capabilities) and Liquibox (fluids & liquids packaging and dispensing).
SEE has approximately 17,300 employees across the world and serves customers in 120 countries and territories.
SEE's stock ticker (NYSE: SEE) will stay the same, as will its legal entity, which will remain Sealed Air Corporation. The company's suite of globally recognized solution brands will also remain the same, including CRYOVAC® food packaging, LIQUIBOX® fluids and liquids systems, SEALED AIR® protective packaging, AUTOBAG® automated packaging systems, BUBBLE WRAP® packaging, SEE Automation™ and prismiq™ digital packaging and printing.