25. november 2020
New on the scene – the Robatech Control System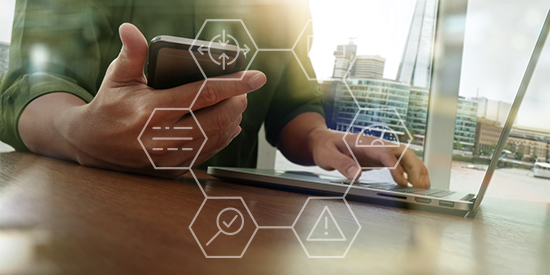 A year ago , Robatech introduced the concept of the ­Robatech Control System with «Easy and Smart Control.» The integrated all-in-one platform combines all functionalities around the gluing process: straightforward system integration as well as easy and centralized control and monitoring.
User-friendliness at a high level
Straightforward and structured products are known to increase user-friendliness. ­Robatech AG, a leading global manufacturer of adhesive application solutions for hotmelt and cold glue, is fully aware of this. With the Robatech Control System, the family-owned company presents a coherent and sophisticated solution that has already proven itself in the market. A standardized user interface allows all functions of the gluing process to be centrally controlled and monitored: on the control system, on the melter, or a mobile device.
Straightforward system integration
The Robatech Control System offers machine builders numerous advantages. The compact platform integrated into the melter is clearly arranged and can be easily integrated into programmable logic controllers via open interfaces. Numerous standardized communication interfaces facilitate fast system integration via Fieldbus systems. The Swiss company can also score points with the perfect coordination of hardware and software components, all made by Robatech.
Flexible all-in-one platform
The functionalities already integrated into the system, such as process control, quality control, system and component monitoring, bring efficiency and transparency to the industrial gluing process. Operating and performance data, for example, facilitates the planning of maintenance intervals or adjustment of adhesive application rates for greater sustainability and efficiency in production. As an advantage, the scope of functions can be individually selected at the factory and expanded quickly and easily at any time. The all-in-one platform already has the software «on board.»
For further information, please check out our website.