31. august 2022
FachPack 2022: Sealed Air sets strong focus on automation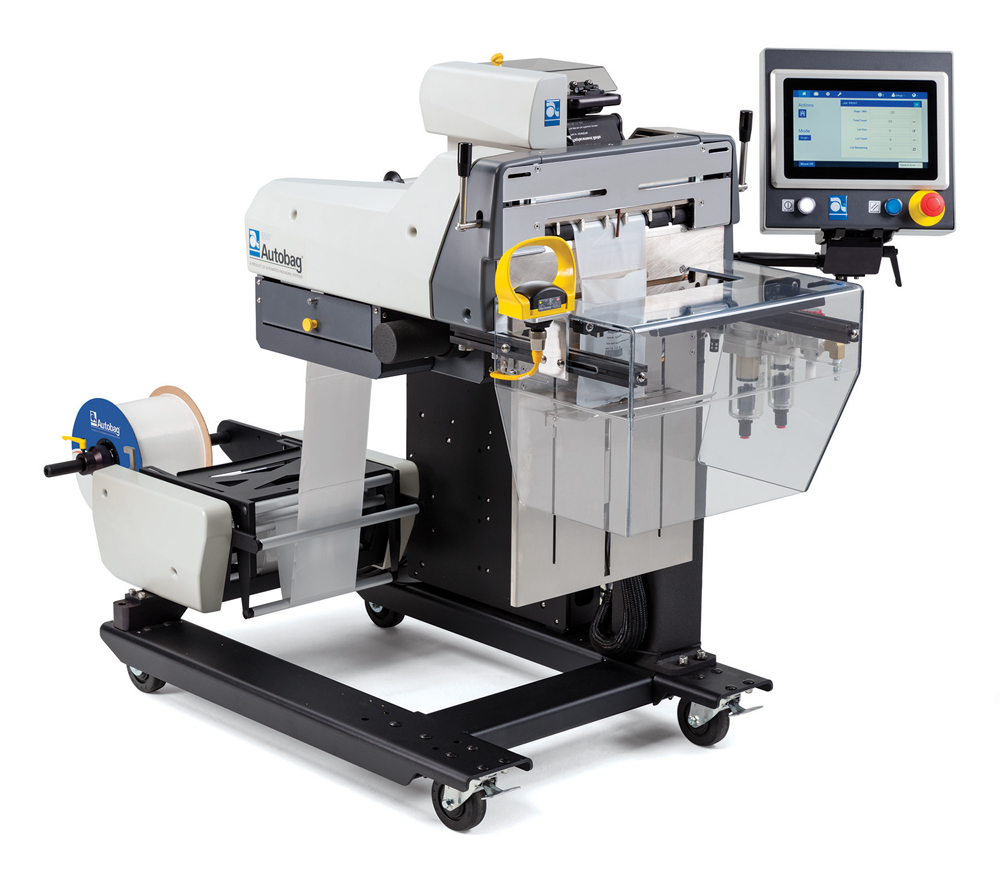 Global packaging provider Sealed Air will be showing a range of automated packaging solutions at FachPack, as it continues to support companies achieve goals to enhance efficiencies, productivity, and sustainability.
On-stand demonstrations of the company's AUTOBAG® brand automated systems will showcase high-speed printing and bagging. Developed for industrial and fulfilment applications, the systems require minimal labour and have been designed to optimise continuous uptime and reduce packaging material waste.
The company will also be presenting its automated void reduction system, SEALED AIR brand I-Pack™. This automates three key stages of box packaging – height measuring, folding, and closing – to rightsize packs and better optimise the transportation of goods.
Sealed Air's commitment to helping companies automate packaging processes has led to the development of its new modular packing station, which will be on-stand at FachPack. Pavel Kysely, Vice President Sales Central & East Europe at Sealed Air, explains: "Automation is about much more than high-performance equipment. It's also about addressing labour challenges to increase productivity and minimise errors and waste.
"The ergonomic design of the new modular packaging station embraces automation by better organising packaging areas to enable operators work more efficiently. This can make packaging more comfortable, quicker, and easier to improve worker satisfaction and staff retention."
The modular packing station features a series of table, shelving, and attachment configurations that can be tailored to an operator's requirements to save space and reduce touchpoints.
Alongside the packing station, Sealed Air will also be showing its first paper wrapping systems, the new QuikWrap Nano and QuikWrap M. Both solutions have been designed to meet growing demand from low and medium volume E-Commerce retailers and fulfilment companies.
At FachPack Sealed Air unveils MySEE, its digital-first commerce and customer experience platform.  MySEE gives Sealed Air customers fingertip access to information about their packaging accounts whenever they want and need it.
Pavel Kysely adds: "MySEE provides our clients with 24-hour access to their packaging accounts, seven days-a-week. They can place orders, check lead times, pricing information and shipping, and find out about packaging innovations and much more. Our customers will benefit with greater transparency and information about their packaging. The digital portal is initially being rolled-out to SEALED AIR Brand Protective Packaging customers in Germany and we look forward to expanding it across EMEA."
For food processors visiting FachPack, Sealed Air will be sharing insights about its CRYOVAC® brand food packaging. Experts will be available to help companies to solve critical packaging challenges ranging from vision product identification and robotic staging to bagging, vacuum packing, quality assurance and robotic case packing.
Pavel Kysely concluded: "Sealed Air's approach to innovation is driven by the continuous pursuit of what's next. We're constantly looking at how we can help companies solve packaging pain points and packaging automation is one of the greatest opportunities for achieving this. There are solutions for companies of all shapes and sizes, which can optimise packaging processes to address operating, financial and environmental pressures."
Visit Sealed Air in Hall 6, Stand 6-241 at FachPack 2022.
(Nuremberg, Germany, 27 – 29 September).