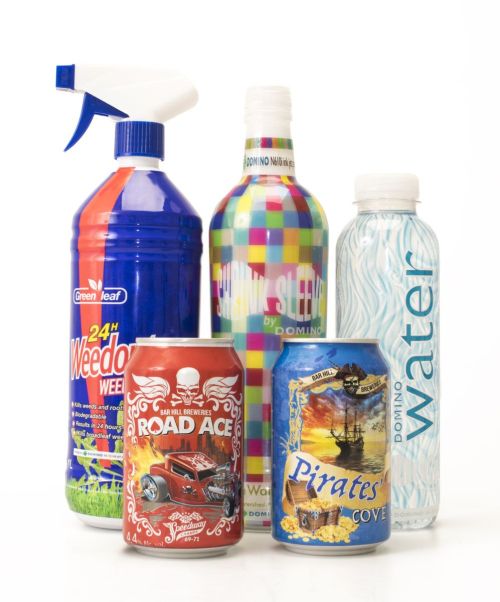 Domino Digital Printing Solutions, is pleased to confirm it has had initial positive results using its latest UV90 six colour UV-curable ink set operating in the N610i ink jet label press, successfully printing on a number of industry standard shrink sleeve materials.
For shrink sleeve applications Domino is proposing that the N610i is supplied in a hybrid configuration using a flexo station after the N610i Integration Module to print a cost-effective white back layer to the shrink label. The combination is designed to provide the full benefits of digital printing with instantaneous job change, minimal substrate waste and variable data printing capability, but more cost effectively through combining flexo printing for the high ink usage non-digital elements. They are working in conjunction with a number of industry partners, including the press supplier MPS and AB Graphics International.
Philip Easton, Director of Domino's Digital Printing Solution's business commented, "We are in the process of understanding the cost of ownership model for shrink sleeve printing. Industry research suggests that many of the liquid toner applications are just used for prototype production and early product life requirements. This is mostly driven by high unit cost and slow running speeds. We think the Domino N610i high speed ink jet solution, running 70m/min combined with a lower cost flexo printed white for the backing, will offer a different proposition and will be a disruptive technology. "After on-going testing of this capability with a shrink sleeve printer, Domino is currently confirming its first sale with hybrid line configuration designed to print both self-adhesive labels and shrink sleeves.